You're not going to guess what the Web Services Team did a lot of this week.  Maybe you are.  This past week we published a bunch of alerts on credit union websites about this virus thing everyone is talking about.  A people virus, not a computer virus.
Luckily, CU*Answers Web Services was prepared for this.  We've published special alerts on credit union websites before for things like weather related closings, power outages or telephone troubles at branches.  If your credit union website is on our WordPress with SiteControl platform, we have the ability to turn on Notifications Bars.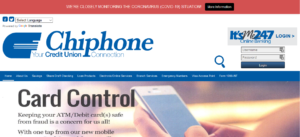 Notification Bars appear at the very top of your website to highlight an important notice for your members.  These notification bars are highly customizable and mobile responsive.  Here's a screenshot of a site with a live notification bar enabled:
If you have a need for an alert to your members on your site — and who doesn't this week? — let us know.  We can enable this feature and the content is manageable in your WordPress dashboard.  Also we're happy to add the content for you, just let us know what you would like it to read.