In January 2016, Internet Explorer was still the most used browser in America, sitting at 46% of total web users. The crown was then stolen by Google Chrome in mid March, according to netmarketshare.com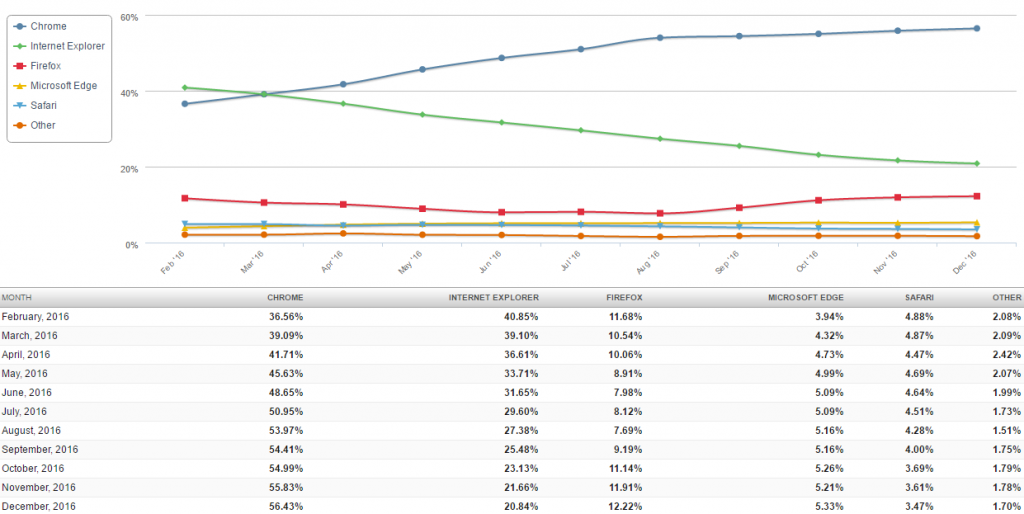 Although Internet Explorer still receives security updates, regular support has been discontinued since 2015 due to Microsoft pushing Edge. This has caused some irritation among web users, as Edge is currently only usable on Windows 10, which covers approximately 24% of operating systems in use. Edge in itself has not taken off very well- as only 22% of Windows 10 users prefer it over other browsers available.
For more stats on these browsers, see this nice article from Ars Technica.