Today we rolled out an update to our SiteControl Platform that adds some new features, rateboards facelift, improved caching, and optimized performance.
One big change is that we move towards replacing our older proprietary "SmartTag" snippets with the now standardized WordPress "Shortcode" style snippets. You won't have to make any changes to your hosted sites as we will automatically be replacing your SmartTags with Shortcodes. The new Shortcode changes are detailed here.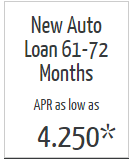 Rateboards have been given a facelift to a more modern minimal design that should blend more readily with various site designs. There is also an optional narrow typeface included to improve spacing.  The data can also be filtered now based on text keyword matching, as well as preset sorting and limited to a specific number of results.  Rateboards also have a new Responsive Design for better mobile layout. We also added some new functionality to refresh rateboard data when you delete the SuperCache for a page containing a rateboard.
We also introduce a new rate display style called we're calling "Rate Cards" that offers a new fresh way to highlight rates on your site. They also offer the same keyword filtering, sorting, and limiting as the new Rateboard tables. Read More »